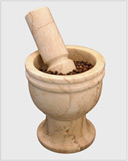 A Pharmacy Near Credit Valley Hospital
Located close to Credit Valley Hospital and Trillium Health Care Centre, we pride ourselves on our friendly, courteous and personalized service. Simply put, we care about our customers and their medical, home health care and diabetic supply needs.
Neilson Pharmacy is a family owned and operated full service pharmacy. The Guardian name is your assurance of friendly, high quality service supported by professionals that care!
Neilson Pharmacy appreciates helping their existing clients and thanks them for their loyalty. We look forward to welcoming new clients and to developing the same trusted relationship.
At Neilson Pharmacy we speak 8 different languages and provide a comprehensive line of home health products and diabetic supplies.
Join Neilson Pharmacy today! We even know our customers by their first name!